Thai Duong Tourism or Thai Duong Limousines D'car Ford transit 2017
Limousine D'car in Ho Chi Minh operated by Thai Duong Tourism is well known as a customer friendly Limousine D'car provider for prompt, reputed, high quality service and good value for money to corporate and individual customers in Vietnam.
Thai Duong Limousine put on our customer at the center of everything what we do, The client is important more than our vehicles. We continue to be at the forefront of vehicle rental revolution, giving our customer the satification of service.We are willing to serve you as well as your wishes.
Our Limousine Fleet :
We order a new Limousine van rental moderm: Limousine D'car – Business Class Van 09 seat with world's class luxury interiors and comfortable.
With the original Ford Transit /Mercedes Sprinter Van or Fuso limousine by the name Thai Duong limousine , The skilled engineers in Vietnam had been completely changed the interior with D'car limousine seat most comfortable and luxury
the style with 10 seats vehicles (07 seats in passenger compartment and 02 in luxury seat). The parameters of vehicle engineering, equipment and safety standards remain the standard of the manufacturer to ensure the absolute safety.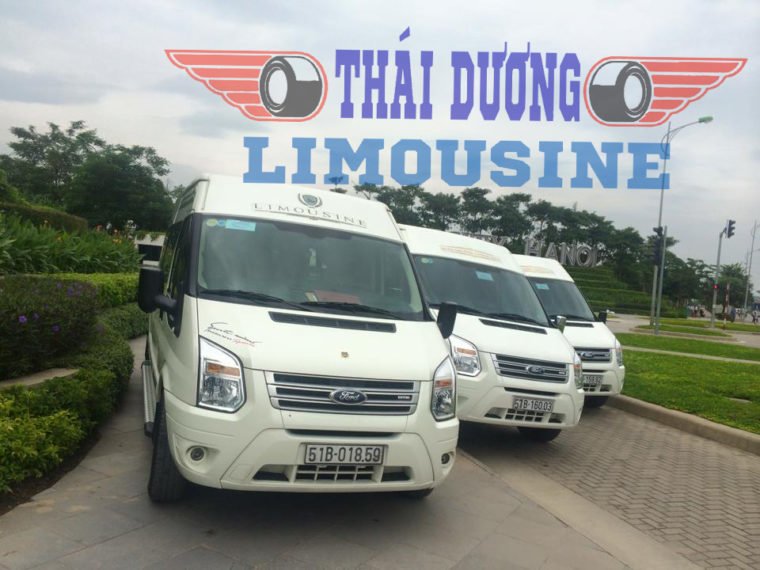 Limousine Thai Duong Facilites
Separate partitions between passenger compartment  : Tivi Lcd screen with high quality audio system with DVD player, 04 speakers, USB,hook-up like MOBILE CINEMA.
The system automatic doors.
Leather seats with seat-belt with 05 sleeping that reclines 170 degree like bussiness class on plane.
Wi-Fi 3G system & Internal telephone and 220v Power outlet and folding table like MOBILE OFFICE.
First-aid kit and 04 umbrellas cabinet and large Space for luggages.
Our Limousine Thai Duong Services :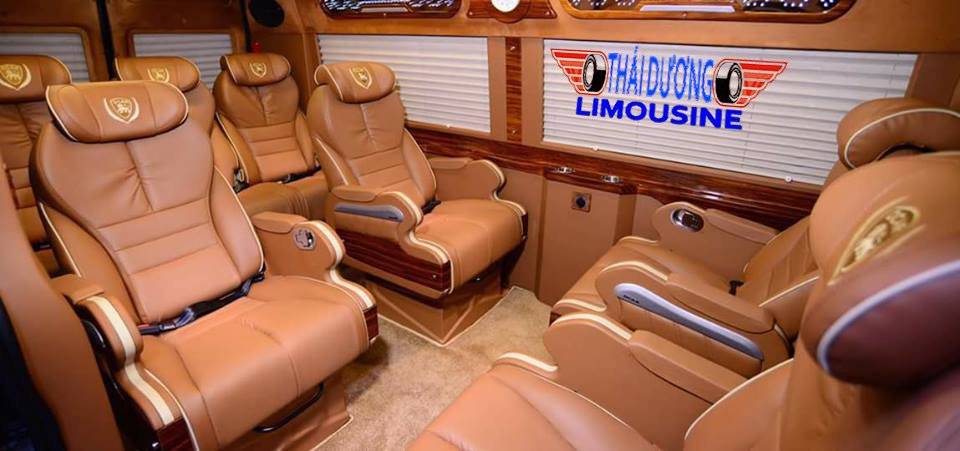 D'CAR Thai Duong Limousines are giving a responsive service to each and every one of our clients as well as providing the good transportation in Vietnam.
Private Luxury Airport transfer to Hotel
VIP Van Services
Corperate & Business Meeting
Delegtion Logistics for Conferences, Exhibition and Events
Vietnam Travel and Leisure
Golf Transfer Service
Why Thai Duong Limousine van for rent are the customer's first choice in Vietnam?
Meet standards of land transport of FTO in Vietnam (Federation of Tour Operators) by Thai Duong Limousine
Sufficient insurances
Valid travel for transport service license
3-point seat-belts for all seats
Safe and comfort limousine are in good condition: tires; brake system; light system; reflectors; horn; air conditioners…
Emergency procedure