Thai Duong Cambodia Bus
Thai Duong ( Cambodia ) Services co., Ltd well known as the Thai Duong Cambodia Bus or simply "Thai Duong Limousine" is a Cambodia company and commenced operation in 2011. Cambodia Bus is the leading and fastest growing passenger transport bus company in Cambodia & Viet Nam. Thai Duong Cambodia Bus operates daily schedule, services to major destinations in Cambodia and also cross border service to Vietnam. from the outset, " Thai Duong Cambodia Bus " has a great reputation among the international travelers as a company has high level safety and rigid maintenance standard. Our vehicles are sourced from Korean – Sapaco Limousine bus , of course, well known for comfortable ride on and highest mechanical quality control in worldwide. Since our inception, many other companies tried to copy our achievements, but would not success in this stage.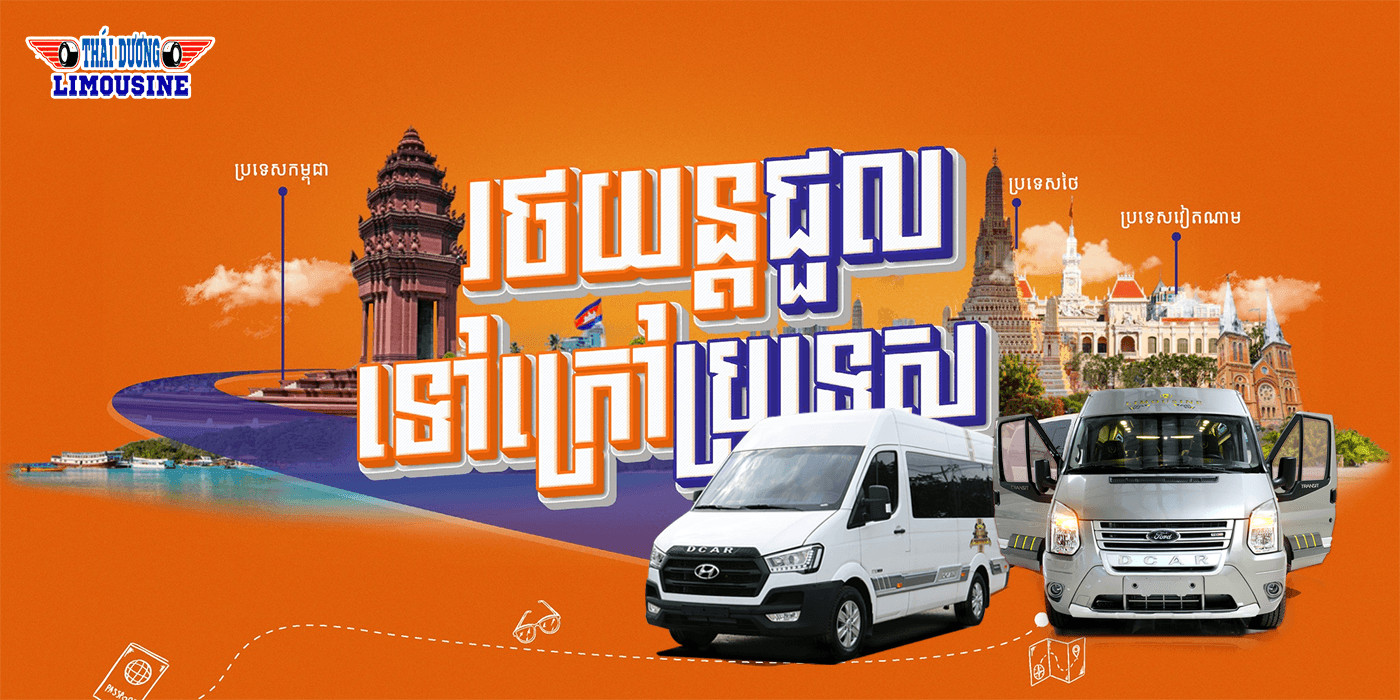 Thai Duong Cambodia Bus
---
Service on board Thai Duong Cambodia Bus
On all our passengers will be served a complimentary light snack and a bottle of chilled water,All of our vehicles are quipped air conditioning. On board toilet and facilities as well as audio visual.Our uniformed friendly and helpful crews are all fluent in khmer and English and conducts commentaries and information about points of historical or other interests along the way in both khmer and English.Luggage allowance of 25Kg per passenger, additional luggage maybe pre booked basis, or is accepted on a luggage space available basis with small excess charge.All luggage is checked in and receipt of given for your security and peace of mind."Thai Duong Cambodia Bus" is the ground transport service company. To assist and support not only khmer but also international passengers alike.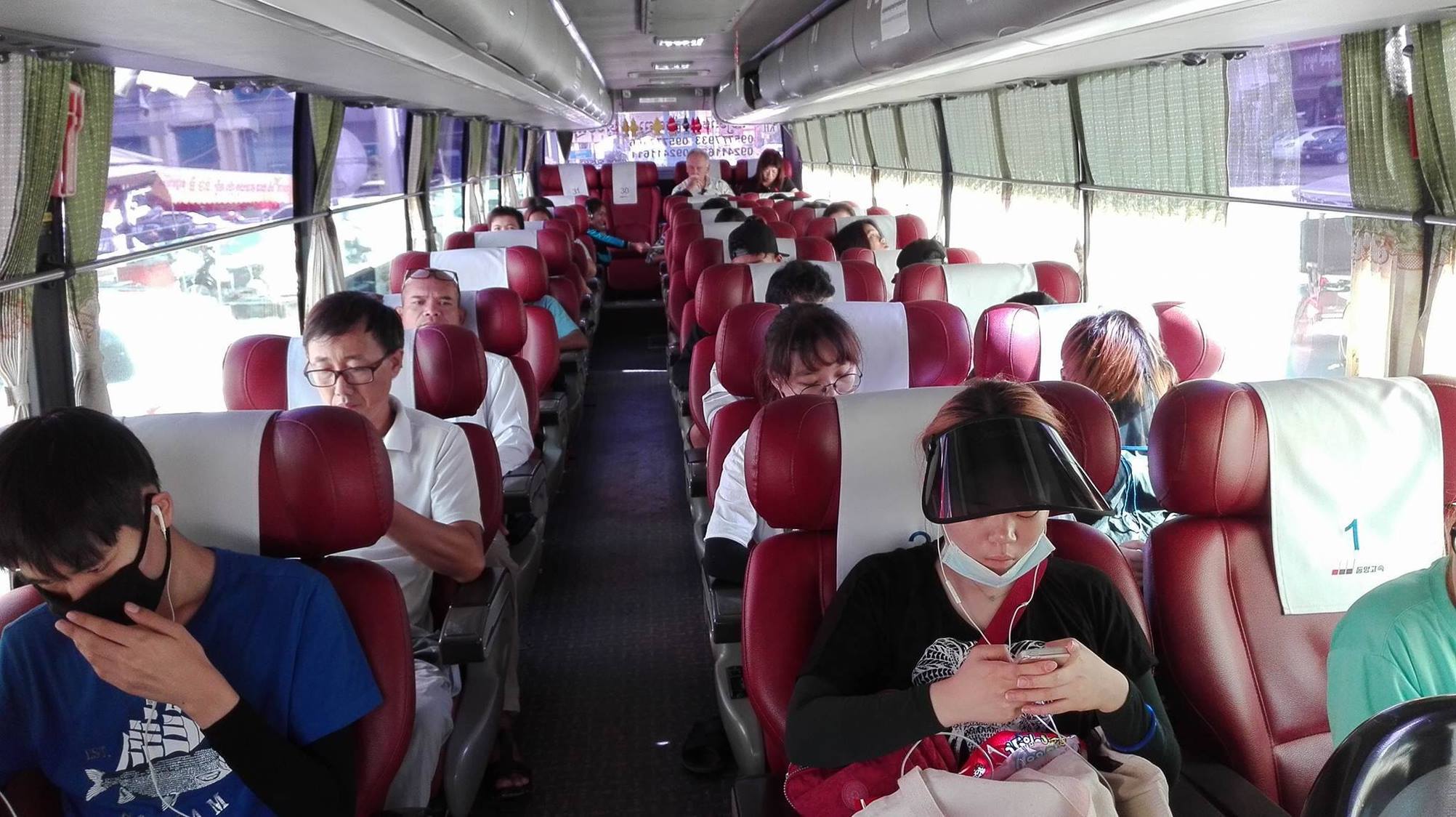 Our mission is to provide for all customers with reliable safe and punctual courteous and comfortable service in each time and every time.
Thai Duong Cambodia Bus big Safety
Your safety is our primary consideration and starts before your board our vehicle.Our fleets of vehicles are steadily and progressively being upgraded which ensure improved safety reliability and comfort.Our vehicles and drivers are restricted by company policy not to exceed 80Km ( 49Mph ) to ensure safety and security for all of our passengers.To improve safety and Customers satisfaction, study and training are crucial importance matters for all of our company employees.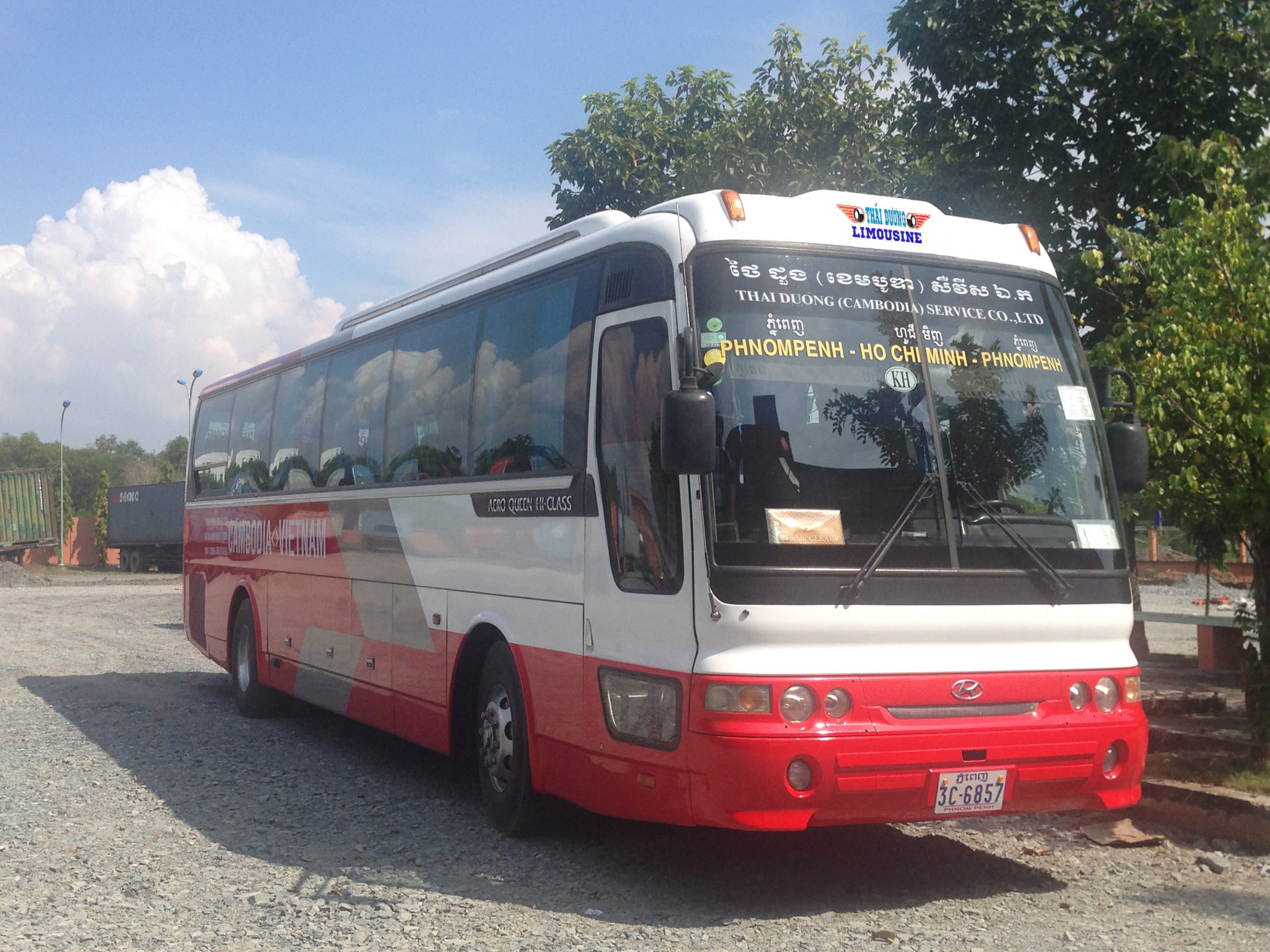 Thai Duong Cambodia Bus with Limousine Bus
Air-conditioned, modern, spacious, comfortable 40 seats buses, with tinted window glass, curtains, on-board toilet give you a comfortable and relaxed journey, regardless of destination.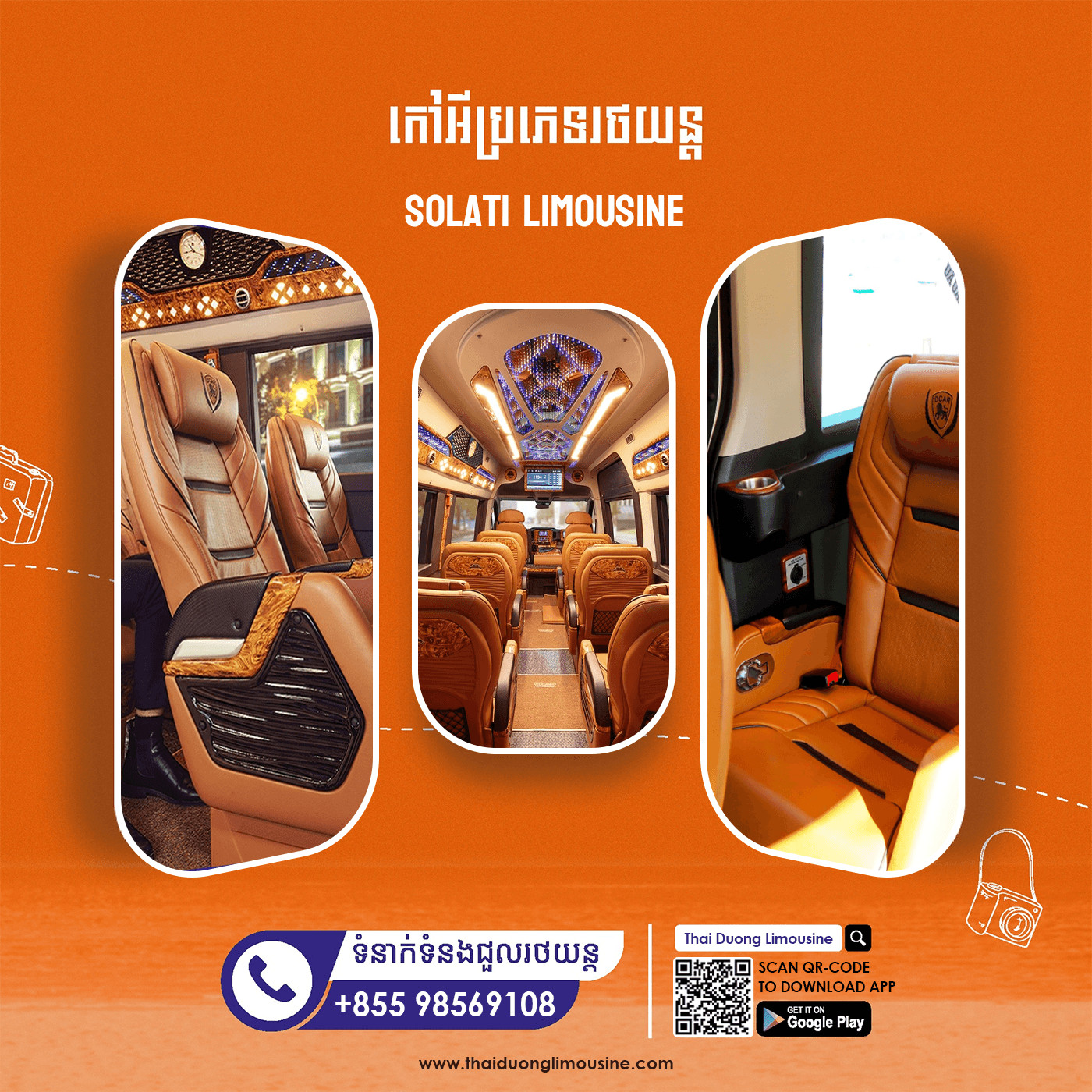 Service Convenience 
For your particular service, we provide a complimentary pick up service to take you bus check-in point from your travel agent, hotel or guest house upon request basis.For cross-border services between Cambodia and Vietnam, our crew take care of all official documentation for passport and visa issue or checking and easy you through all immigrations and customers procedures. Please note, however, valid visa is required prior to entry to Vietnam. For Cambodia, Visa on arrival is simply and quickly obtains at the Cambodian border.