Thai Duong Limousine services
Travel in style, luxury and comfort at reasonable rates, travel with our modern limousine van for rental ! A new premium transport service only in Vietnam!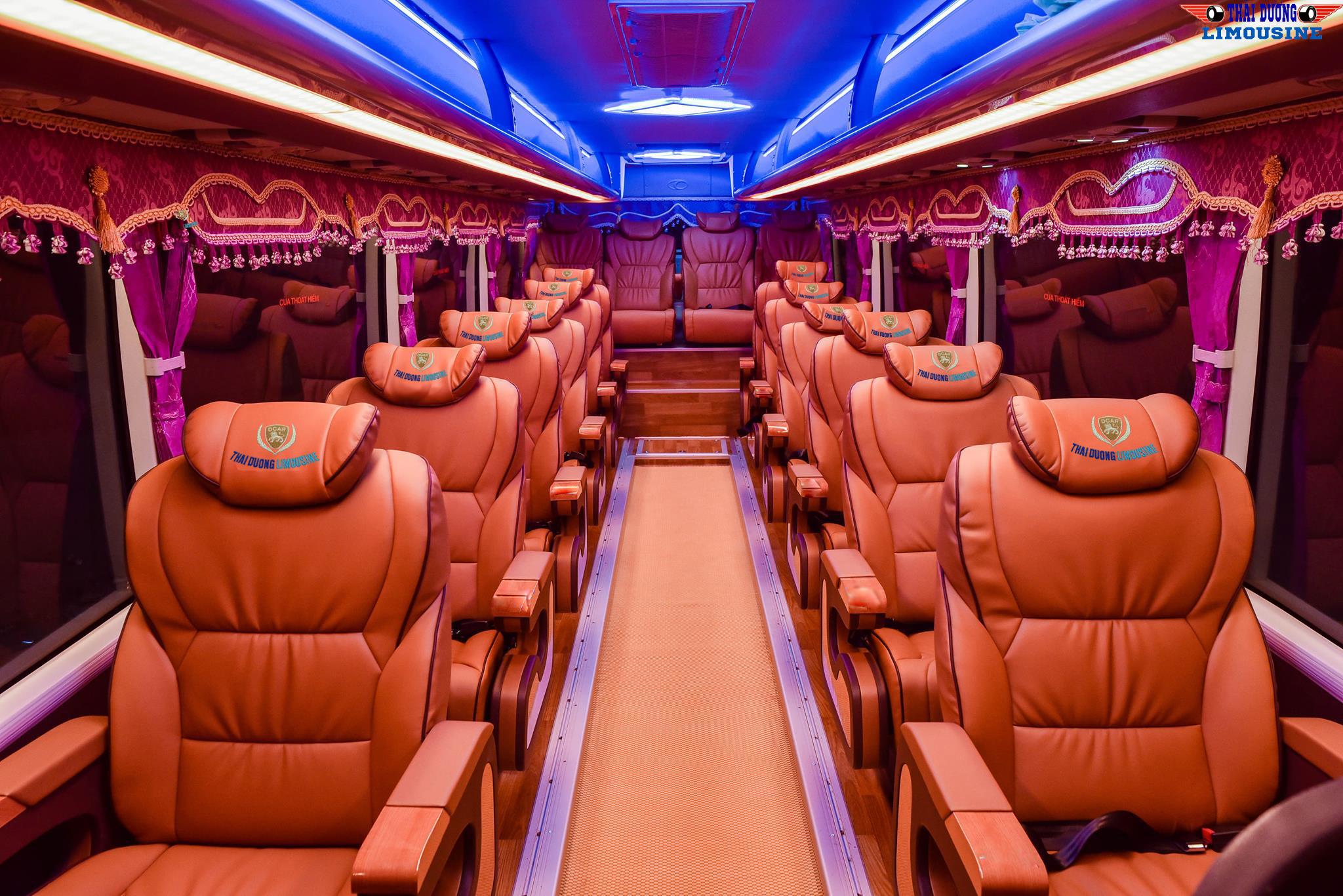 https://thaiduonglimousine.com/en/limousine-van-tranfer-moc-bai-border.html
Product of unique innovation
Luxury cars/vans in Vietnam are normally provided at very expensive rate due to many different taxes and fees operators are subject to. In searching for creativity and innovation, we have partnered up to launched the limousine bus – a unique luxury transport in Vietnam.
These limousines buses are refurbished and refitted from the normal cramped 16-seater bus (Ford Transit and Mercedes Sprinter) to the spacious luxury limousine bus with premium leather seats, soundproof walls separating cabins from the chauffeur, as well as equipped with mini bar, LCD screen, stereo system, while the bus also features automatic doors, working desks, Wi-Fi, 3G system ….
On the outside, the limousine bus may looks like its original form. However, enter the interior, and the complete change in cabin configuration is obvious, making it the most comfortable and luxurious cabin available. The limousine bus will be the ideal choice for business travellers, executives, families and those who seek the comfort, privacy and luxury at extremely reasonable prices.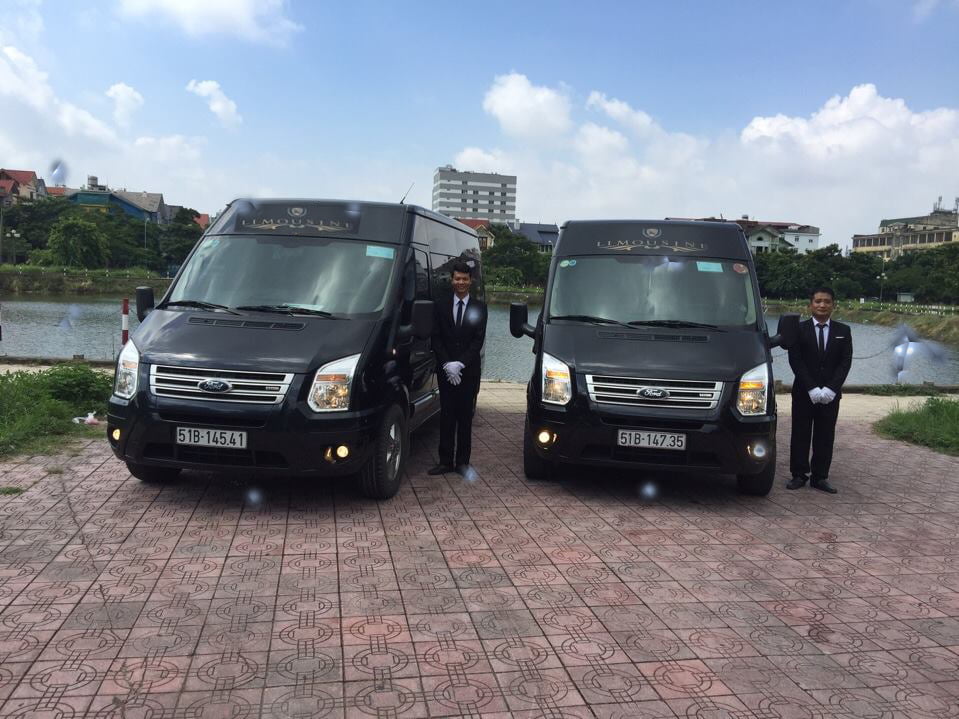 Serving availability
Ho Chi Minh City, Vietnam:  Website : Thaiduonglimousine.com

Limousine bus facilities:
Mini bar
LCD screen
High quality audio system
The system automatic doors
Working desks
Wi-Fi 3G system
First-aid kit & umbrellas cabinet
Leather seats with seat-belt
220v Power outlet & wine cabinet
Electronic game play kit (limited offering )
Spacious luggage cabin
Automatic foot-rest control (limited offering)
Apple PC: CPU, wireless, keyboard & mouse cabinet (limited offering)
Separate partitions between passenger compartment and chauffeured
Internal telephone (limited offering)
Luxury standard
Chauffeur language: Vietnamese & starter English
Free mineral water and tissue
Cancelation policy:
No charge for cancellation/amendment made 24hours prior to the request time (local time)
Cancellation/amendment made 12hours in advance, 50% of total will be charged
Late cancellation/amendment within 12hours to be charged full amount
For further information, please contact us: [email protected]